WWA #7: Evergreen is the Present and Future
Allow your writing outlive you.
Hey. We're seven weeks in! That's insane. I do hope your writing is getting better week by week and not just your writing, but your belief in yourself as well.
You have a gift. You have an opportunity to do something with it and if you play your part, lives will be affected and history will remember you. One way to do it, is to write words that will outlive you. How?
---
Writing Lesson of the week:
'Lord of the Rings', 'The Bible', 'Gone with the wind' ' The Alchemist'. What do all these books have in common? They were written physically by people, who you will never meet in your lifetime. Yet, centuries and decades after, they're outselling contemporary works and influencing the lives of their readers.
Imagine your name on a book or an article in 200 years, that when a reader stumbles upon and reads it, their outlook on life changes. Your words have moved them to tears, that they wonder where it's been their entire lives. You, my friend, will have to write an evergreen work for that to happen.
Evergreen: It means 'timeless'. A body of work unaffected by the passage of time and fashion. Here's what I found on the internet and learned from my own work, on how to write evergreen content:
Leave a small piece of your heart in your writing: Remember when we spoke about writing for your soul? This is it right here. Whatever problem/feeling you have today, someone in 400 years will have it tomorrow. We are not unique.

So crank up the vulnerability. Talk about a struggle, a thought that has held you back, a challenging situation. Wish a reader you've never met, well and be genuine about it. Write the article you wish you read when you were a certain age. It's going to be difficult to write about your issues and the mistakes you've made and I know this.

But look away from yourself for a while and think of the reader that will no longer feel alone, when you write about the same thing they're so ashamed about. The beginning of every social movement in the world was started by one person's vulnerability and bravery. It could be you tomorrow.

Focus on Timeless Principles: You know what won't change? The truth. Write posts that will still be relevant in five years. Focus on timeless principles instead of what's happening in the news. For example, if you're a developer, write about the specifics of online hosting, instead of analyzing the latest WordPress software update. If you're an art critic, write about how Picasso transformed the art world, instead of discussing the latest art auction.

Compare these two Instagram accounts. "Humans of New York' and 'Instablog9ja'. Whose posts will still be relevant a year from now? In fact, 'Instablog', posts so many times a day, because the post they put out an hour ago is irrelevant when read the following day. What is true for you today? Begin from there.

Write for a cause: It's bigger than you. Oh, writing is bigger than all of us. There are so many issues in the world we can lend our voices to. Everything you see in the world that breaks your heart — child trafficking, injustice. Your words can be the propellant to change.

Begin to dream much bigger than a small blog and a newsletter or money. Let's change the world. One word, one article, one book, one platform at a time. Chimamanda Adichie has become a global force for women rights through her words. Mark Twain, provided real insight into the state of the world in late 19th century America.

HG Wells foresaw the invention of space travel, nuclear weapons and the concept of the world wide web and wrote about it. The Apostle Paul may have had the biggest influence on Christianity apart from Christ, through his Letters. Williams Shakespeare is regarded as the man who didn't just shape the literary world but 'created' it.
What will your writing do for the world? Think so deeply about this.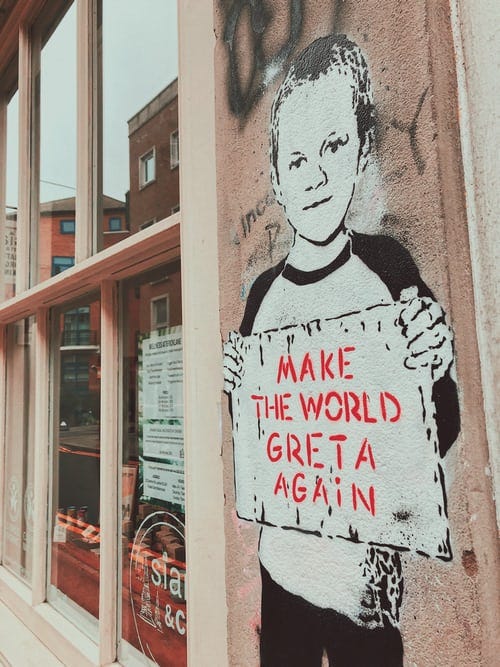 I know as humans we're naturally self-centred and I'm first to admit this. But for me, what I can see now, is that the internet has removed the barrier for anyone in the world to publish their work and influence people. And that writing is the fastest vehicle to achieve this. I want to help people do this. Every article I write, everything I'm sharing, every tweet, is engineered to encourage you to create and to publish.
It could change in the future, perhaps I may get called by God to do something else. But right now I'm allowing myself to dream that my words will inspire people and shape culture.
For goodness sake, I may even write a book as an ode to everyone I have hurt since I can't muster up the courage to do it face-face.
The only limit to how far your words can go is the one you set in your mind.
Open up and dream big.
Write from your heart.
Write timelessly.
Write for a cause bigger than you
Influence the Planet.
---
Writing Challenge of the week: Take time this week to visualize the change you want to see in this world. Let your mind wander and dream of the biggest thing you could achieve for yourself and others with writing. Whatever comes to your mind, no matter how silly, write it down. You're as capable as you can think.
Quotes I'm inspired by: "You write in order to change the world, knowing perfectly well that you probably can't, but also knowing that literature is indispensable to the world... The world changes according to the way people see it, and if you alter, even but a millimetre the way people look at reality, then you can change it."
― James Baldwin
"A small group of thoughtful people could change the world. Indeed, it's the only thing that ever has."
— Margaret Mead
For the Community: 'Shaw academy' is running a one-month free trial of her creative writing course'. I focus more on online writing, so go jump on it if fiction is your thing.
Till next week,
Keep writing,
Ayomide.
PS: I'm still an email away from being your houseboy. Love to hear from you as always.

---
Was this shared to you? Join the community so you don't miss any of the future lessons