Heyy. It's the final week of our foundation series and we're wrapping it up with a spotlight on newly Published Author, Emmanuel Davies.
He'll be giving his perspective on the topics we discussed over the past weeks, so if you've forgotten or missed any of them, then this is a bomb refresher course. I'm so excited to have him teach us today and I'm certain you'll learn a couple of things as I have. I also have a couple of announcements at the end of the lesson, so don't miss them.
Let's dive in!
---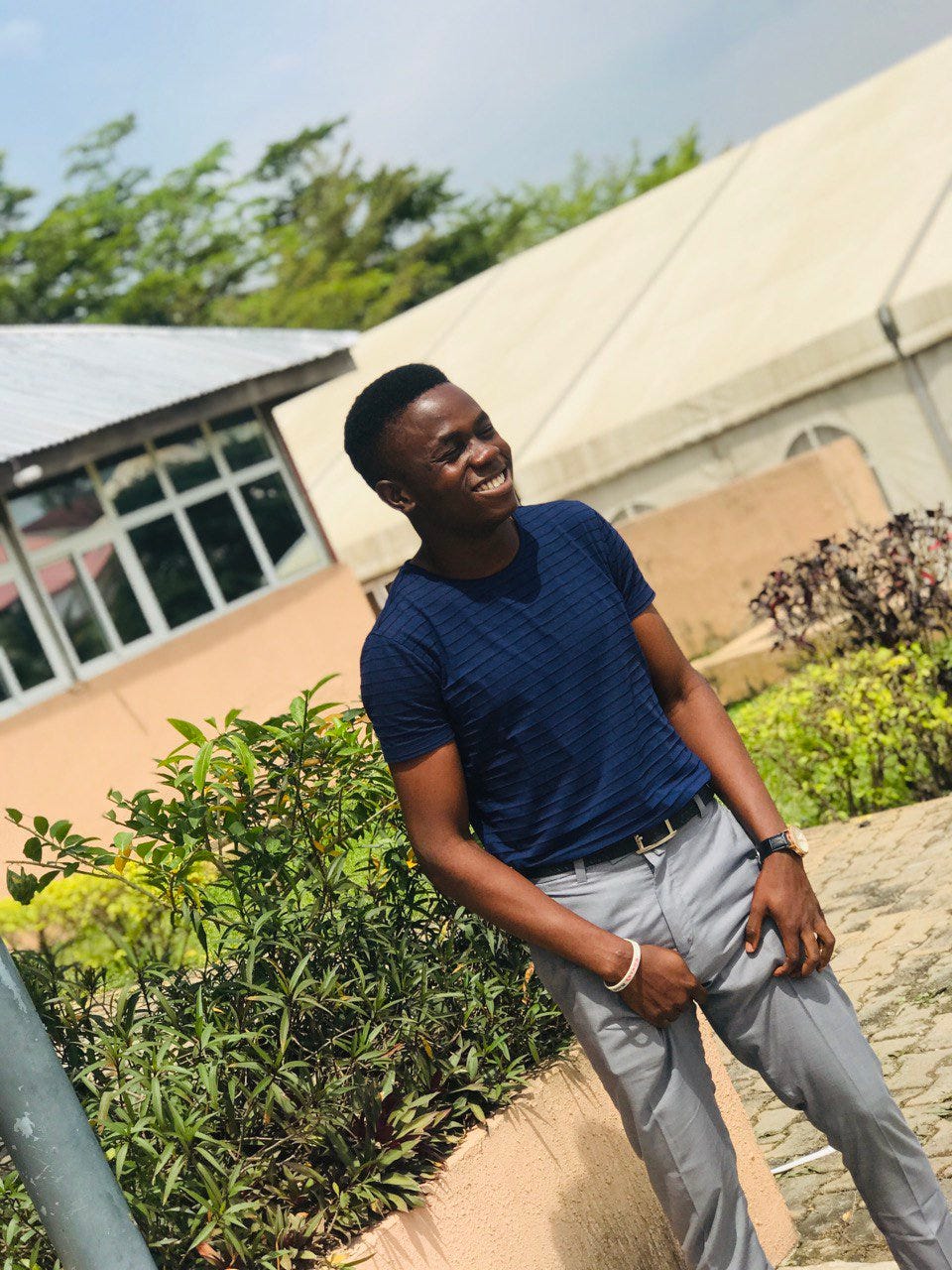 My Name is Davies Emmanuel Olakunle, I'm a writer and performance poet. I just released my debut book "If I'm being honest" amongst other published stories, poems and articles.
Writing started for me with a desire for divinity. I was fascinated with the idea of creating a world out of nothing but words. This spurred me into my craft.
Links
---
Basically, writing for me is an extension of living. I believe the best writers thrive in the midst of plenty. I'm not an advocate for isolation as a tool. My stories and poetry emanate from daily activities, it could be a random passing line from a stranger's lips or an action, maybe even inaction.
I let my mind wander whenever I hear, see, feel, smell or taste something and this is how I get creative. The key is 'living on alert'.
Writing for yourself is indeed the most important thing. You have to believe as an individual that your taste is valid and if you accept what you create, someone else out there would too.
You can't expect a cheer every time because there are days when the applause will be minute, but you've got to keep moving. I always make certain what I'm writing is the best I can give out at that moment and I have come to see that when I like my work, people like it too. With my book, it was basically just me expressing myself the way I knew how and like to, and then the audience's opinion is secondary.
Specific Lesson I learnt along the way:
Imposter syndrome isn't real. It's just a figment of your imagination. Also, I don't believe there's anything as a 'talented writer', I only believe in hardworking writers.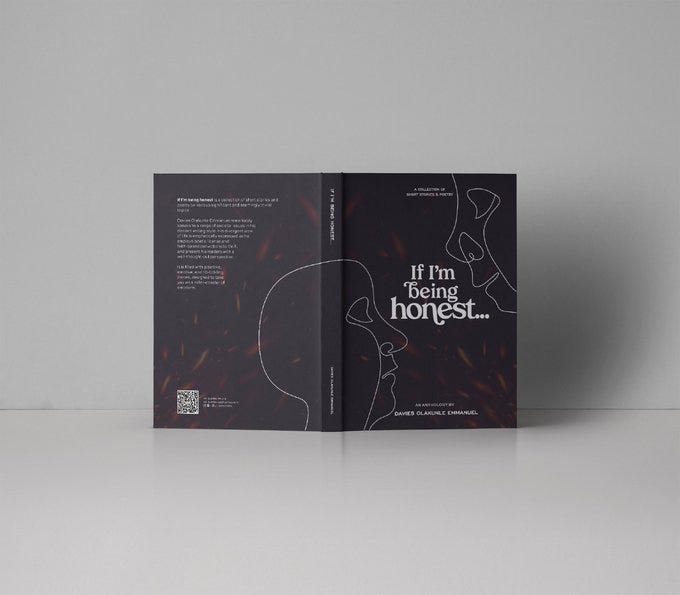 "If I'm being honest" is a collection of short stories and poetry on various significant and seemingly trivial topics.
I remarkably spoke to a range of societal issues in my distinct writing style. My divergent view of life is emphatically expressed as I employ poetic license and faith-based convictions, to thrill and present my readers with a well-thought-out perspective.
It is filled with plaintive, emotive, and rib-tickling pieces, designed to take you on a roller-coaster of emotions.
Giving its range, it is a book that everyone, especially young minds would benefit deeply from.
My advice to the community:
The first time I had the opportunity to meet one of my favourite Authors — Poet Tolu, I asked him how he managed to stay at the top for well over 10 years and still create awesome content. He told me "Just keep writing! And on the days you don't feel like it, do it some more"
So this same advice that has helped me especially in releasing my latest book, is the same advice I leave with you "Just keep writing…"
---
For the Community: We got beyond 100 subscribers yesterday! I don't know how you've done this under a month, but every single one of you has changed my life. I have nothing but love for you. Thank you.
In light of that, I'll be giving out two copies of Davies's book to the community. I'm not sure how to select anyone lol, but if you'd love to read the book and can't afford it at the moment, do reply to this mail. Also, if you want to get one or two copies for another subscriber, please reach out to me as well.
We've also wrapped up the foundation series and we're moving on to the nitty-gritty parts of writing. The really exciting (boring) parts. This is it guyssss. You can mark this date in your writing journey so you can see how much progress you've made by this time next month. Start a blog as well ahead of the next class, or open an account on medium—if you don't have one already. Your audience is already Here.
If you need some inspiration for your website, I just launched mine and I'm happy to share it with you. One of us, Olaoluwa Adeyemi, was the brains behind it and you can follow up with him on Twitter for yours as well.
Lastly, is there any struggle you're having so far on your writing journey or in Creating? Send me a message. I'd love to discuss it with you or address it in a future lesson.
Till Next week,
Keep Writing,
Ayomide.
---
If this letter was shared to you, subscribe below so you never miss an issue going forward. Also, move it from your 'promotions' folder to 'primary' inbox