Hey, It's week Eight! and we're wrapping it up with a spotlight on Performance Artist, Oreoluwa Macaulay.
She'll be giving her perspective on the lessons we've discussed over the past three weeks, so if you've forgotten or missed any of them, then this is a bomb refresher course (You can click the headings to take you to the exact lesson).
I'm so excited to have her teach us today and I'm certain you'll learn a couple of things as I have.
Let's dive in!
---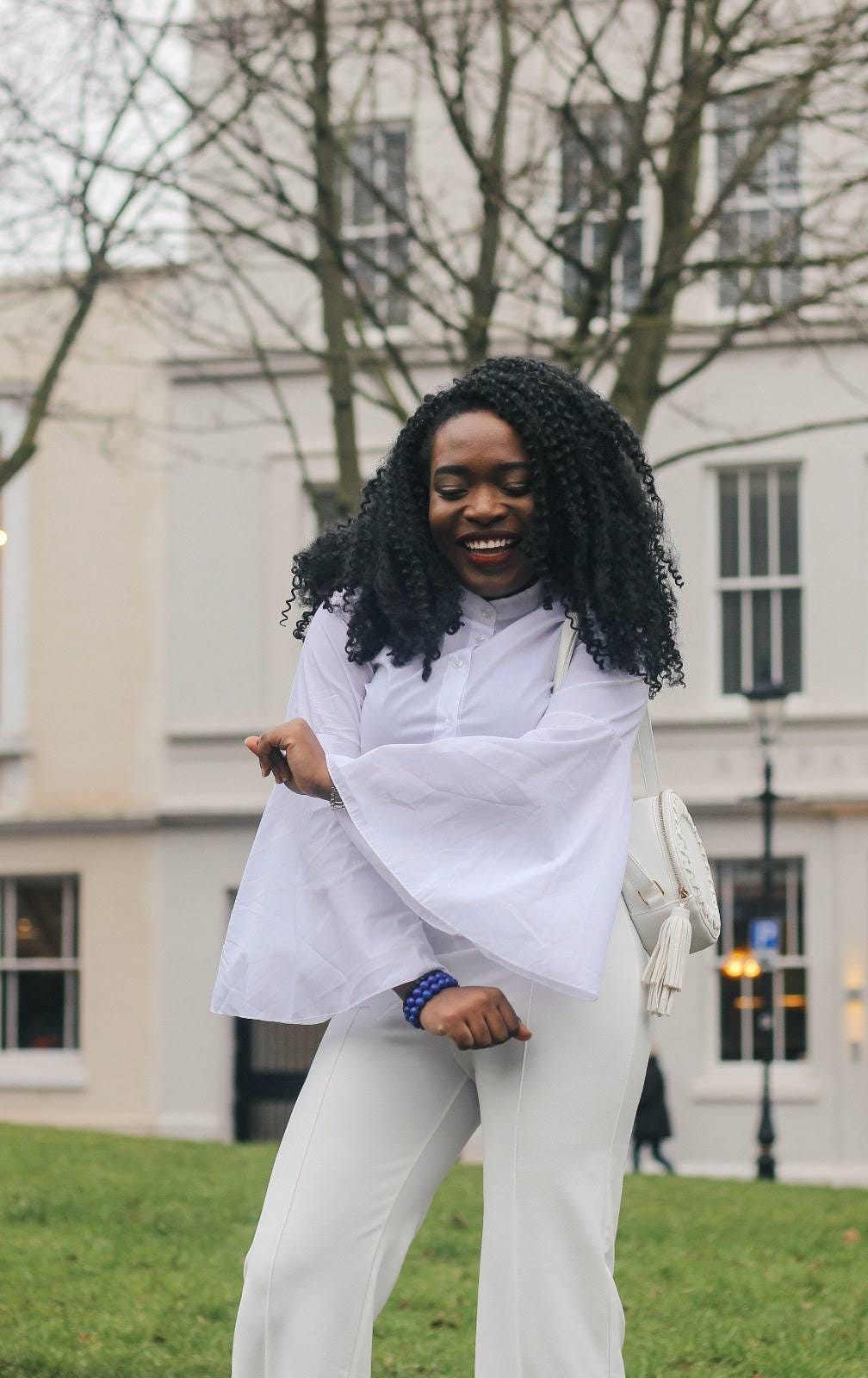 Hello! My name is Oreoluwa Macaulay and I am a cerulean junkie. I enjoy the company of words, people, art and desserts. I discovered my love for words and the process of bending them while writing or speaking at a young age and as a result, writing became second nature to me.
It started with the craziest stories told to my siblings as entertainment, that became well-composed essays for my Primary School's Yearbook and finally led to an identification of my preferred means of expression - poetry.
Links
---
On Unlocking your Brilliance in Writing:
My writing routine consists of writing and reading every day. It contributes greatly to my brainstorming and writing process. I spend time either developing an old piece, writing a new one or editing what I have already written.
I can't overemphasize the importance of reading but know this, your ability to write well, express adequately and appropriately and use words the way they ought to be used, largely depends on your experience of and closeness with words and reading is one of the best ways to foster this relationship.
Another habit that contributes to my writing process is that of taking notes and writing everything down. This habit has saved my life too many times. I use Evernote on my phone to record things and as of today, I have 732 notes that have recorded moments of my life, my fleeting and raw thoughts and introductions to wonderful writings I came back to flesh out.
Furthermore, I always have a notepad with me so I'm never caught unprepared.
If we are the sum of our thoughts, don't you think it is important to keep track of them?
On The Fundamentals of Writing Online:
I allow time to do its work with my writing. The passing of time allows me to understand better what I want to say and refines how I say it. I always aim for conciseness, effective communication and truthful writing, then I create an allowance for a display of skill or prowess.
These are features that distinguish my writing. At the end of my writing, I ask myself questions that help me focus on the fundamentals and set me on the editing path. They are as follows:
Have I said what I want to say?

Have I said it the way I want to say it?

Have I made the message clear and easy to understand?

What can I change and will it make what I have written better?

Am I happy with the quality of what I have written?

If I was to critique this writing, what would I say?

Am I satisfied overall?
I hope my writing gives the reader the expression and/or release they need. I hope my writing inspires comfort, courage, peace, freedom, healing, direction, clarity, ease, hope, joy, strength, excellence, introspection and self-discovery.
I hope my writing compels the next generation to indulge in the science and art of writing. I hope my writing moves students of literature to keep the torch burning. I hope it is said of my writing, while on this earth and even after, that it is/was pure, brilliant and worthy of attention.
I have seen glimpses of this in my life so far and I'm eager for all that is ahead. My most vulnerable work is 'A Tale I Ought To Tell'. It is coloured with vulnerability, not just in the content but in the process too.
'A Tale I Ought To Tell' is the culmination of a phase where I battled with how fundamental, writing is to my person. It is an exposition into the life and times of Oreoluwa Macaulay that may feel like an exposition into your life too.
It is a book that calmly whispers that you are not alone, that you also have an important tale to tell in this world which we cannot wait to hear and see you live out. You have to get your copy.
My advice to the community:
Writing is an incremental discovery of you. What you do with this truth is very important. Writing involves your entire self and if you are not wise or careful, it will get in the way of progress. If you are wise and careful, it will be your best tool.
Indeed, the Self is the blessing and curse of a Writer so master it.
---
For the Community: Wow that was a great feature by Oreoluwa. I hope you enjoyed it? We welcomed a lot of new members over the past week and we stand strong at 210. Insane! Here's what's going to happen next week.
The most important thing about all of this is that you're writing and improving week by week so I want to see how far you've come and what your progress is. I won't be sharing any personal lesson next week, instead, it'll be coming from you.
Yes, you. How have you improved? What are the things you're learning about writing, your goals? It doesn't have to be deep, just a small text and I'll combine as many responses with links to your social media so others can connect with you. So get sending!
You can even share an article you're proud of. I want to learn from you this time around. I'm working on a community deeper than this newsletter, so hit me with everything you've got rockstar!
Don't procrastinate okay,
Can't wait to learn from you,
Keep writing,
Ayomide.
---
PS: A couple of people have said this letter shows up in their spam or promotions. To avert this, please add my address as a personal contact so you can always receive this mail in your primary inbox.
If this letter was shared to you, subscribe below so you never miss an issue going forward.